Aliens Online Guide
HELLO EVERYONE
♦ FUSING RATES
Original Rates as silkroad online no edit and little hard. max plus 12 advanced [2]
1~3 > 100%
4~5 > 50%
6~7 > 20%
8~9 > 5%
9~10 > 5%
♦ FREE SILK
Vote
Normal Uniques
1/H
Weekly events
♦ DEGREE 11 NOVA
Drop at Alexandria mobs Lv 106~110
♦ ARENA COINS
CTF
Battle Arena
Auto events
Special Uniques
Trade system
GM Events
♦ SILVER COINS
From Holy water temple [Beginner Room]

♦ COPPER COINS
From Holy Water temple [Advanced Room]
♦ Egy A weapon
From FGW 8 Books
♦ Egy A Shield
from Hotan - Arena Shop
♦ Accessory Egy
From Hotan - Arena Shop
♦ Upgrade Egy From A to B
By 200 copper you can pm system and choose ModelSwitch. Put your weapon in 2nd slot and your coppers in 1st slot then pm system and type B
♦ Egy set B
From Alexandria job npc each part costs 20 Gold Coin + 30 Silver Coin
How can i get Gold coin
From Job temple uniques
♦ IMMORTAL STONES D11
From Arena shop each costs 100 arena coin / Special Uniques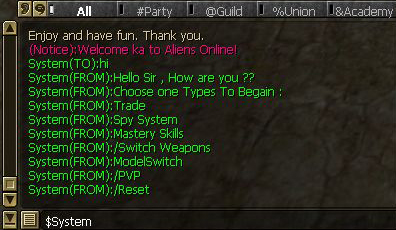 ♦ TRADE SYSTEM
There's shity thing called [Phbot] has destroyed alot of server's and kill it's action, fun and job wars!. we avoid this shit by this system. You something similar quest. You should complete 30/30 trade 5 stars before the weekend every trade gives you 2 Arena coins from system. This system you can pm it after selling every one trade to count your trades. this is the way to let you active and cannot boting on trade mode. system auto reset your 30 chance every week at [FRIDAY 21:00] then you can start your next 30 again.
1- AFTER SELLING YOUR GOODS PM SYSTEM AND CHOOSE [TRADE]
2- GAME AUTO TELEPORT YOU AT SAME TOWN
3- YOU'LL GET A PRIVATE MSG WITH YOUR TRADE COUNT 1/30
4- Auto add [2 Arena Coin in your inventory]
♦ SPY SYSTEM
This system works only while fortress war running, sometimes you got spy char in your guild and you 'd like to ban it from guild but not allowed while fortress running, well this system let you able to ban this spy, just talk with system and choose spy order, system auto ban this player from game [CANNOT JOIN] until fortress end.
♦ SWITCH WEAPON
Super perfect option to let you change build for another, this is the only way to switch your weapon to another whatever could be EU or CH both works not only same race! yea!!, put your weapon one the second left slot and talk to system and choose "/Switch Weapon" and type the new weapon name such as "/Dagger", after sending you will get auto teleport then find your new weapon in same slot same (plus, Blues and stats). this order costs "500 SILK" and works only on weapons no items or accessory.
♦ PVP SYSTEM
It's new system give you right to send for another player "PVP Challenge" for reward you can type your offer whatever could be but it's available only for [Silks/Gold] it's up to you, while another side accept your challenge my system auto teleport you both for somewhere out of safe zone then open you cap and action, system auto cool down 5 minutes as max for pvp and the winner will get the reward which you chose and he accepted, In case of no winning you both will get teleport to same area which you were in and no body gets reward.
♦ RESET SYSTEM
This option for the players who wants to reset them [Guild penalty, forgotten time, Stats, Skills]. pm system and choose your order then system auto teleport you and sending private msg "Successful"
♦ PROFIT SYSTEM
You can win a random coins by profit system. each try costs 100 silk and minimum reward 4 coins / maximum reward 8 coins per round. available 3 kina of ckins [Gold Coins / Silver Coins / Copper Coins]
♦ LOCK/UNLOCK SYSTEM
New system has add to protect your char/items from hack. you can freeze your items cannot exchange or sell by a password [If you lost this password your items will be stucked]
♦ HELPER SYSTEM
The guide man for new players which got a questions or wanna send report & suggestion, Pm "$Helper: Hi" and you 'll get auto replay from helper about the most questions you may got one of it's, last step you can send the question which you got and you 'll get auto replay for the right answer which we put it to help you, we are still add some questions to explain everything about server, this guide works 24/7 and useful than players answer.
♦ STONES AND MATERIALS
- DESTROY NORMAL ITEMS TO GET ELEMENTS
- CRAFT THIS ELEMENTS WITH TABLETS WHICH DROP FROM MOBS
- FINALY YOU'LL GET PURE STONES AVAILABLE TO USE ON ITEM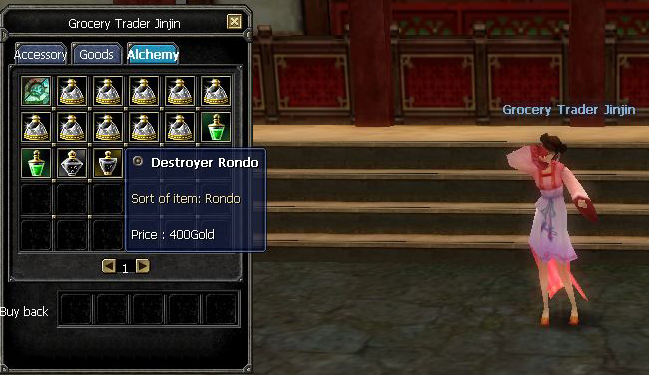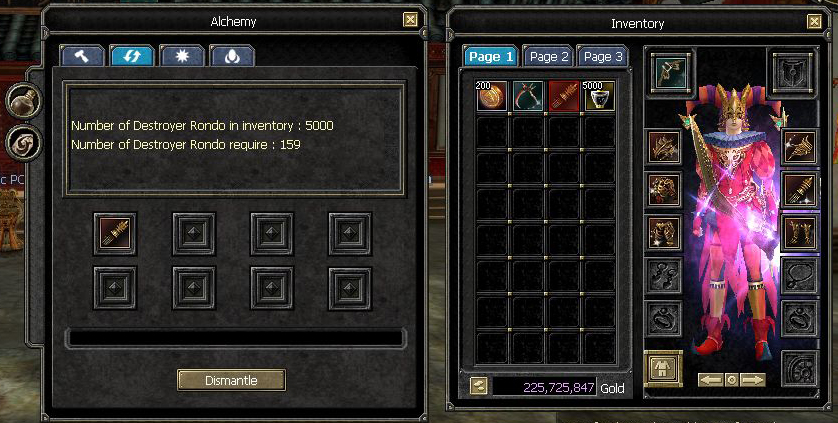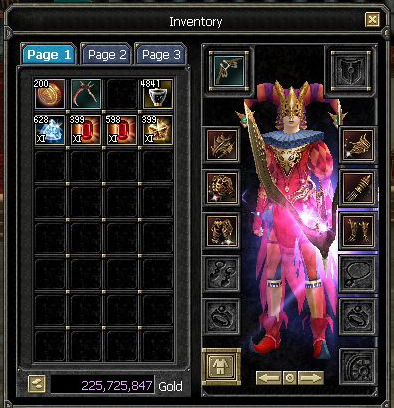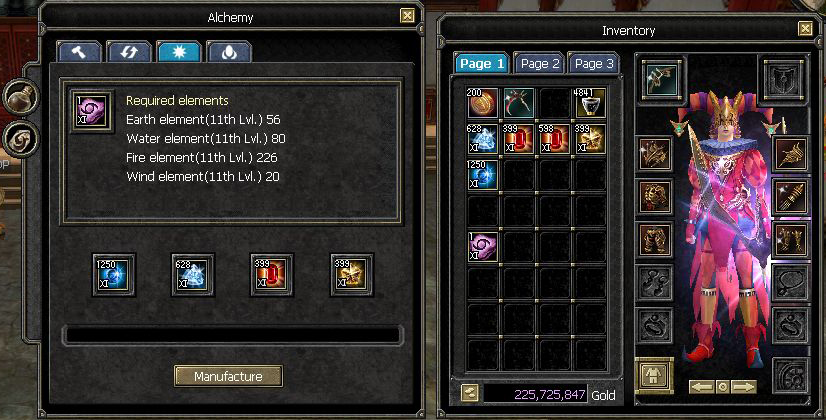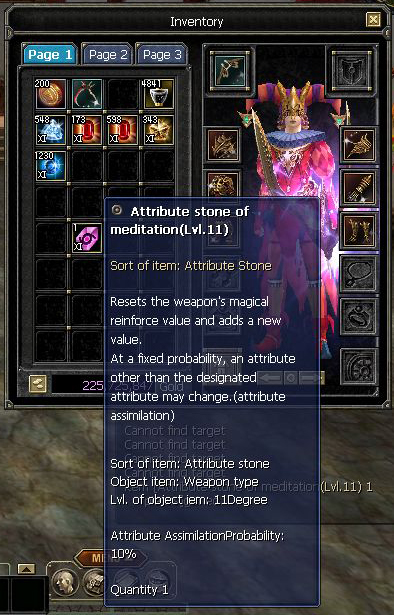 ♦ SPECIAL UNIQUE SPAWNS